Vaccination and Travel Information for Bhutan
Information current as at:
February 2009 by The D2 Medical centre No 1 Fitzwilliam Street Upper Dublin 2 ph 6314500. The experts in travel vaccines Dubin 2.
Climate:
There are four distinct seasons similar in divisions to those of Western Europe. The central valley of Punakha, Wangdi phodrang, Mongar, Tashigang and Lhuntshi enjoy a semitropical climate with very cool winters, while Thimphu, Tongsa and Bumthang have a temperate climate, with monsoon rains in the summer and snow-fall in winter. Winter in Bhutan is from mid-November until mid-March, and at this time of year the climate is dry, with daytime temperature of 16-19 degree centigrade and night-time temperature falling below zero. The Monsoon occurs between June and August when the temperature is normally between 8°-21°C. Temperatures drop dramatically with increases in altitude. Days are usually very pleasant and nights are cold.

Generally October, November and April to mid-June are the best times to visit - rainfall is at a minimum and temperatures are conducive to active days of sightseeing. The foothills are also very pleasant during the winter.


Capital City:
Thimphu
Altitude:
2740 M
Main Cities:
Bumthang, Punakha, Tongsa, Wangdiphodrang
Population:
1,689,000
Land Area (sq km):
47,000
Currency:
1 ngultrum = 100 chetrums
Languages:
Dzongkha, Nepali, English. Other Languages: Hindustani, about 700 Indigenous languages
Religions:
Buddhist, Hindu
Economy:
Agriculture: subsistence farming, animal husbandry
The D2 Medical advises all travellers to be 'up-to-date' for:


CHOLERA
Immunisation is neither required nor recommended.
DIPHTHERIA
We recommend the initial childhood series of vaccinations in the first five years of life, with booster doses at ages 11 years, 45 years, and 65 years. Travellers are recommended to have the vaccine 10 yearly esp. if travelling to developing countries, or where there may be a risk of contracting the disease.
HEPATITIS 'A'
Immunisation is strongly recommended but not compulsory.
HEPATITIS 'B'
Immunisation is recommended for travellers to the region.
Transmission of Hepatitis B is through sex or contact with contaminated blood, needles and syringes.


POLIO
Adults who are travelling to areas where poliomyelitis cases are occurring, or where the contracting the disease is possible, and who have received a primary series with either IPV or OPV should receive another dose of IPV before departure. For adults, available data do not indicate the need for more than a single lifetime booster dose with IPV.


RABIES
Immunisation is recommended for travellers who will be living in rural areas for 1 month or more.


TUBERCULOSIS (TB)
Immunisation is not compulsory, and is not recommended for adults.
Children should be immunised at any age.
A skin test is available if immune status is in doubt.
TETANUS
We recommend the initial childhood series of vaccinations in the first five years of life, with booster doses at ages 11 years, 45 years, and 65 years. Travellers are recommended to have the vaccine 10 yearly esp. if travelling to developing countries, or where there may be a risk of contracting the disease.
TYPHOID FEVER
Immunisation is recommended.

YELLOW FEVER
A yellow fever vaccination certificate is required from travellers coming from infected areas


Malaria risk exists throughout the year in the southern belt of five districts: Chirang, Samchi, Samdrupjongkhar, Sarpang and Shemgang. P. falciparum resistant to chloroquine and sulfadoxine–pyrimethamine reported.


Warnings:
All travellers are advised to ask their health professional about the side-effects of the various medications, as problems may occur with balance/fine skills, heart disease, blood pressure pills, epilepsy, mental illness and pregnancy.
Not all medications are suitable for everybody, neither are any of the recommended medications 100%effective. Other mosquito preventative measures are recommended in association with any recommended medication (see below).
Self Treatment Regimes:
Travellers who develop fever should seek immediate medical help. If Malaria is confirmed then self-treatment regimes are available. Travellers may wish to discuss these with their health professional BEFORE they travel. They are best used in association with a firm diagnosis of malaria (which may be done either by a laboratory of with the aid of a 'rapid diagnostic kit').
General Advice on Mosquito Prevention.
Malaria is transmitted by mosquito bite, so recommend all travellers to the country to:
cover exposed skin after dusk when they are at most risk for getting bitten
use insect repellent with DEET in it.
return before dusk from country areas where malarial mosquitoes are the most active
sleep in screened room or use a bed net, remembering to tuck in the edges & spray inside.
sleep in air conditioned rooms or rooms with fans. Vapour pads and smoke coils also help. Insect buzzers are useless.
GENERAL
Medical facilities in Bhutan are limited. Some medicine is in short supply. Doctors and hospitals often expect immediate cash payment for health services. Bhutanese hospitals provide only basic health care. Medical care is substandard throughout the country including in Thimphu. Adequate evacuation coverage for all travellers is a high priority. Hospital accommodations are inadequate throughout the country and advanced technology is lacking. Shortages of routine medications and supplies may be encountered. There are no particular health concerns but some visitors find the high mountain altitudes demanding. We strongly recommend that all travellers take out adequate comprehensive insurance. Visitors, particularly those trekking in the mountains, need travel insurance which is sufficient to fund emergency helicopter evacuation to India.

Awareness of water and food borne problems is advisable. It is our recommendation that all drinking water should be considered a potential health risk and sterilisation is advisable. All meat, poultry and seafood must be well cooked and served whilst hot. Avoid pork: vegetables should be well cooked and served hot. Salads and mayonnaise are best avoided. Remember the adage: 'Cook it, Peel it, Boil it or Avoid it'.


HEALTH, ACCIDENTS AND INSURANCE
Accidents and injuries are the leading cause of death among travellers under the age of 55. Most are caused by motor vehicle and motorcycle crashes; and to a lesser degree, drowning, aircraft crashes, murders, and burns.

Heart attacks cause most fatalities in older travellers, but infections cause only 1% of fatalities in overseas travellers. Generally, infections are the most common cause of travel-related illness.

Travellers are advised to obtain, before departure, travel health insurance with specific overseas coverage. The policy should include a medical evacuation benefit. Check for any exclusions that are part of the policy, and keep in mind that many insurance policies have terrorism exclusion clauses. The D2 Medical recommends that the policy also provide 24-hour access to an assistance centre that can help arrange and monitor delivery of medical care, and determine if air ambulance services are required.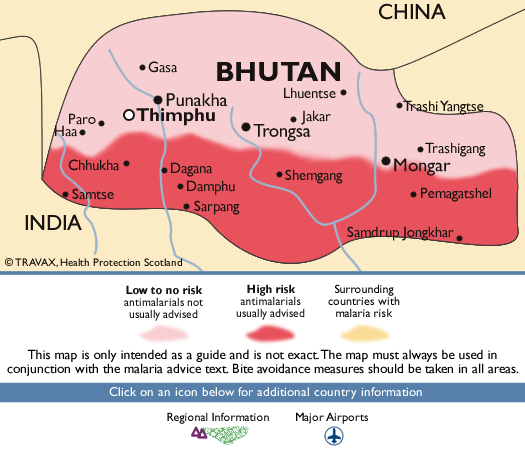 DR JOHN J RYAN MEDICAL DIRECTOR
You can view a list of all countries by clicking here
Vaccine info for over 180 countries
Going Abroad?
Make sure to book an appointment with us at least 4 weeks before you travel.
Contact clinic: 01-6314500
Request an appointment
Check out our sister site Dublin Health Screening