Vaccination and Travel Information for Zimbabwe
Information current as at:
February 2009 by The D2 Medical centre No1 Fitzwilliam Street Upper Dublin 2 ph 6314500. The experts in travel vaccines Dublin 2.
Climate:
Zimbabwe is in the tropics and temperate conditions prevail all year. The climate is moderated by altitude and the inland position of the country. The hot and dry season is September until October, and the rainy season from November to March. The best months to visit are April / May, and August / September. Night-time temperatures can fall below freezing.

Lowlands are warm and dry with an average, annual rainfall of between 400 and 600 mm. Mountainous regions are wetter with 1500 to 2000 mm. Average, maximum daytime temperature in Harare is between 21 and 29 Celsius.

Capital City:
Harare
Altitude:
1450 m
Main Cities:
Bulawayo, Chitungwiza
Population:
11,215,000
Land Area (sq km):
390,580
Currency:
1 Zimbabwe dollar = 100 cents
Languages:
English, Bantu dialects
Religions:
Christian, Animist
Economy:
Tobacco, cotton, sugar, tea and variety of minerals
The D2 Medical advises all travellers to be 'up-to-date' for:
CHOLERA
Immunisation is neither required nor routinely recommended.
DIPHTHERIA
We recommend the initial childhood series of vaccinations in the first five years of life, with booster doses at ages 11 years, 45 years, and 65 years. Travellers are recommended to have the vaccine 10 yearly esp. if travelling to developing countries, or where there may be a risk of contracting the disease.


HEPATITIS 'A'
Immunisation is strongly recommended but not compulsory.


HEPATITIS 'B'
Immunisation is recommended for travellers who will be in the area for 1 month or more.
Transmission of Hepatitis B is through sex or contact with contaminated blood, needles and syringes.



POLIO
Adults who are travelling to areas where poliomyelitis cases are occurring, or where the contracting the disease is possible, and who have received a primary series with either IPV or OPV should receive another dose of IPV before departure. For adults, available data do not indicate the need for more than a single lifetime booster dose with IPV.



RABIES
Immunisation is recommended for travellers who will be living in rural areas for 1 month or more.


TUBERCULOSIS (TB)
Immunisation is not compulsory, and is not routinely recommended for adults.
Children should be immunised at any age.
A skin test is available if immune status is in doubt, and this is recommended pre- and post- travel for those going to 'at risk' regions.


TETANUS
We recommend the initial childhood series of vaccinations in the first five years of life, with booster doses at ages 11 years, 45 years, and 65 years. Travellers are recommended to have the vaccine 10 yearly esp. if travelling to developing countries, or where there may be a risk of contracting the disease.


TYPHOID FEVER
Immunisation is recommended for travellers who will especially be living in rural areas for 1 month or more.



YELLOW FEVER
A yellow fever vaccination certificate is required from travellers coming from infected areas ( see * below ).

* World Health Organization:
The following countries and areas are regarded as Yellow Fever infected areas:

Africa: Angola, Benin, Burkina Faso, Burundi, Cameroon, Central African Republic, Chad, Congo, Côte d'Ivoire, Democratic Republic of the Congo, Equatorial Guinea, Ethiopia, Gabon, Gambia, Ghana, Guinea, Guinea-Bissau, Kenya, Liberia, Mali, Niger, Nigeria, Rwanda, Sao Tome and Principe, Senegal, Sierra Leone, Somalia, Sudan (south of 15°N), Togo, Uganda, United Republic of Tanzania, Zambia.
America: Belize, Bolivia, Brazil, Colombia, Costa Rica, Ecuador, French Guiana, Guyana, Panama, Peru, Suriname, Trinidad and Tobago, Venezuela.

Malaria risk, predominantly due to P. falciparum, exists from November through June in areas below 1200 m and throughout the year in the Zambezi valley in the north (border area with Zambia) and the Sabi-Limpopo system in the south. Transmission is seasonal in the rest of the country below 1,200 meters elevation, occurring November through until June (during and just after the warm wet months of November and March). The central plateau (stretching from the southwest to the northeast, with elevations from 1,200 to 1,500 meters, including Harare City) is essentially risk free. Epidemics have occurred in the Matabeleland North and northern Midlands Provinces. In Harare and Bulawayo, the risk is negligible.

There are five common medications for malaria prevention available in Ireland. They are: chloroquine, doxycycline, malarone, mefloquine, paludrine. To determine the appropriate antimalarial, it is advised that the traveller discuss this with the D2 medical Health Specialist or other Travel Health Professional. None of the medicines are 100% effective against the disease at all times, and each has its own side effects. These need to be discussed with the intending traveller.
General Advice on Mosquito Prevention.
Malaria is transmitted by mosquito bite, so recommend all travellers to the country to:
cover exposed skin after dusk when they are at most risk for getting bitten
use insect repellent with DEET in it.
return before dusk from country areas where malarial mosquitoes are the most active
sleep in screened room or use a bed net, remembering to tuck in the edges & spray inside.
sleep in air conditioned rooms or rooms with fans. Vapour pads and smoke coils also help. Insect buzzers are useless.
GENERAL
Medical facilities outside of Harare and Bulawayo are limited. Travellers are urged to carry an ample supply of their prescription medications because they will not likely be available in Zimbabwe. Provincial hospitals in rural areas are not equipped to provide medical care in case of a serious accident. Doctors, hospitals and air ambulance medical-evacuation services often expect immediate cash payment for health services.

The current lack of hard currency has led to a shortage of drugs in public hospitals throughout the country. Private Clinics will not treat patients unless they can pay. Medical costs, particularly for evacuation, can be high. Visitors are strongly advised to have adequate insurance cover, including that for medical evacuation if required.

HEALTH, ACCIDENTS AND INSURANCE
Accidents and injuries are the leading cause of death among travellers under the age of 55. Most are caused by motor vehicle and motorcycle crashes; and to a lesser degree, drowning, aircraft crashes, murders, and burns.

Heart attacks cause most fatalities in older travellers, but infections cause only 1% of fatalities in overseas travellers. Generally, infections are the most common cause of travel-related illness.

Travellers are advised to obtain, before departure, travel health insurance with specific overseas coverage. The policy should include a medical evacuation benefit. Check for any exclusions that are part of the policy, and keep in mind that many insurance policies have terrorism exclusion clauses. The D2 medical recommends that the policy also provide 24-hour access to an assistance centre that can help arrange and monitor delivery of medical care, and determine if air ambulance services are required.
DR JOHN J RYAN MEDICAL DIRECTOR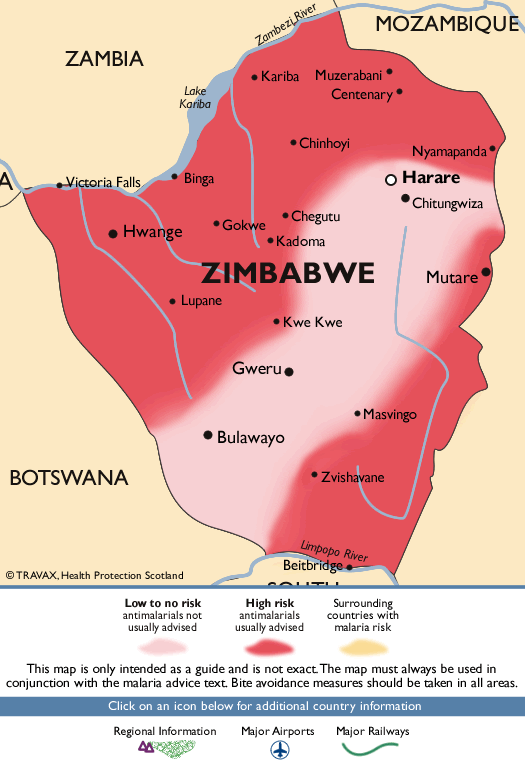 You can view a list of all countries by clicking here
Vaccine info for over 180 countries
Going Abroad?
Make sure to book an appointment with us at least 4 weeks before you travel.
Contact clinic: 01-6314500
Request an appointment
Check out our sister site Dublin Health Screening